Founded by Andy Santana, Santana Cigars was born out of passion, history, and serves as a dedication to the family patriarch, his grandfather. Escaping communist Cuba in 1990 at age 13 Andy Santana landed in Miami and was reunited with his family, to include his grandfather Manuel Montero who came the U.S. at an earlier date.  Manuel, a cigar roller in Havana, Cuba served as a role model for Andy. His adolescent years were filled with trips to farms in Pinar del Rio, the epicenter of Cuban premium tobacco. Andy remembers most the distinct smell of tobacco farms in the morning.
Fast forward to his coming to the land of opportunity, Andy saw a country that was full of opportunity. Graduating from Florida International University, Andy's entrepreneurial spirit took hold. He quickly worked, and made a name for himself in sales, which later turned into the opening of seven cellular phone stores in South Florida. Andy had achieved the "American Dream", but something was missing. The pull of his first love, tobacco, was too much. The memories of time spent with his grandfather in the tobacco fields were imprinted in his brain. As luck would have it, a local cigar shop that specialized in premium handmade cigars was up for sale. Andy quickly jumped in and purchased Absolute Cigars. With zero experience in running a cigar shop, Andy quickly immersed himself in his new venture. So successful was he that he opened a second location in the Calle Ocho. Now it was time for the next evolution of Andy's tobacco journey.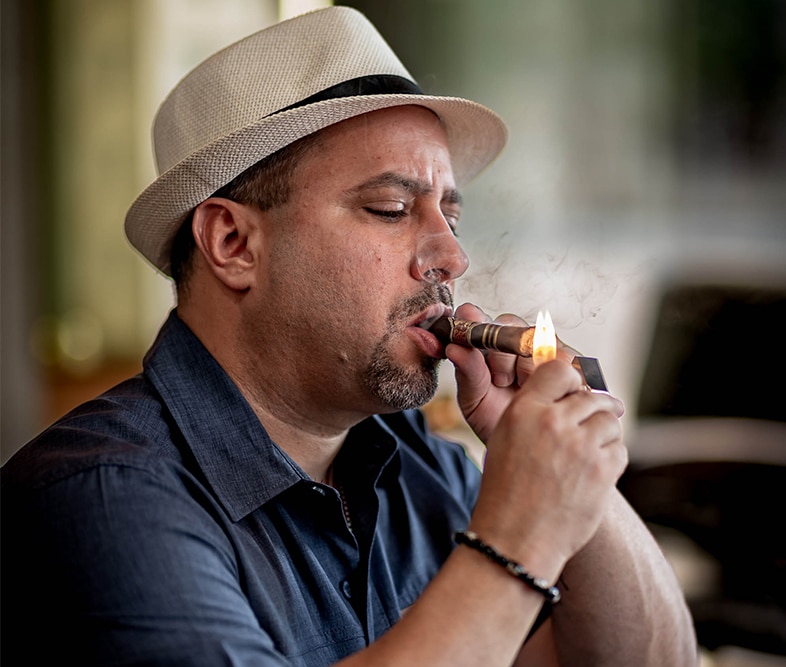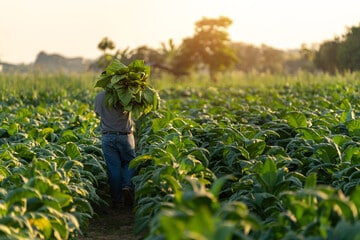 It was now time that Andy created his own brand, Santana Cigars. Santana Cigars serves as a letter of appreciation to his grandfather and the experience they shared in Cuba. After careful consideration Andy chose to collaborate with William Ventura Cigar Factory in the Dominican Republic. Andy and Henderson co-blended with the idea in mind to create a premium cigar that was well-balanced featuring bold flavors. Consistency was the main reason Andy chose to work with the Ventura family. The Ventura family is a boutique factory that has strict control over the quality and consistency of their cigars.
With the above said, Andy Santana wishes to share his love of tobacco and experiences with his grandfather with the public by way of Santana Cigars.
For more information how to become a retail partner please contact the Santana Cigars